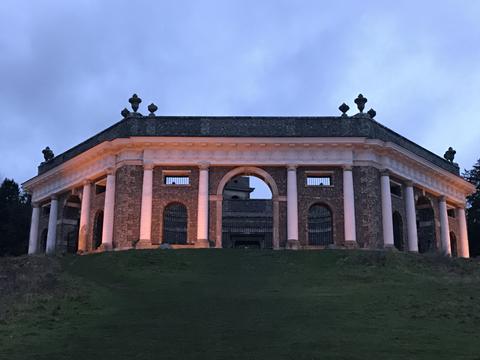 Racy West Wycombe: April 13th
Regular price £0.00 £10.00 Sale
 Choose to donate £5, £10 or £15 above
Supporting Pace:
£7 will go towards running the event and the remainder of your sign up fee will go to the charity. You can choose how much to donate but selecting from the menu above.
"Every child with a neurological condition like cerebral palsy has unique potential, they have their place in the world and a full life to live. At Pace, we make it happen."
To learn more visit: www.thepacecentre.org
11 mile circuit via Hughenden Manor (National Trust)
We head out into the Chiltern hills on an 11 mile stroll between the fascinating historical small town of West Wycombe, the unspoilt village of Bradenham and the magnificent estate of Hughenden Manor.
The Details:
10:00am at St. Lawrence Church, West Wycombe Hill, Church Lane, HP14 3AP (Free parking)

Approximately 11miles

Expected duration 6+hours

Leader: Sharon

 

meet our leaders
Important info:
A WHATSAPP group

 

will be created to share info and photos on the day, so once signed up, please send an email to grant permission to be added to: info@getoutdoorsuk.org

Remember waterproofs, walking boots/shoes and a packed lunch & water.

Dogs are welcome, but are entirely the owner's responsibility and must have a lead and be under close control at all times.
If encountering livestock do not walk too close or get between a cow and calf. If threatened, let go of your dog so it can escape and reduce the risk to yourself.
Please keep to the indicated public rights of way and respect the landowner's property at all times.
There are often styles to negotiate on this type of walk.
Countryside walking can often include hills and uneven terrain. Our group ethos is to support everyone in group to achieve their maximum potential in terms of completing the route. As such, we endeavour to walk at a pace all participants are comfortable with. We apologise if this causes any frustration to fitter walkers.
Please consult your doctor if you are at all worried about your fitness and ability to take part.
Please inform the walk leaders, Get Outdoors, of any underlying health conditions that may affect your walking ability before signing up.

 The Route:
West Wycombe Hill
The walk begins from the top of this imposing hill, with fantastic views all around. Once the site of an Iron Age settlement and a thriving hilltop village for centuries, its 55 acres of rare chalk grassland are now looked after by the National Trust, designated as an Area of Outstanding Natural Beauty.
St Lawrence's Churchyard
Medieval Church visible from miles around with it's golden ball standing high on the hill and a very large free car park for our meeting place.
Dashwood Mausoleum
The Dashwood family, who also own West Wycombe park below (also NT run), have been in West Wycombe for over 300 years.
The Hell Fire Caves
Beneath the hill are 230m of man-made chalk and flint caves. Excavated between 1748 and 1752 for Francis Dashwood, the 11th Baron le Despencer, who was co-founder of the infamous Hell Fire Clubs, who met in the caves and have been a tourist attraction since 1863.
The Hell Fire Clubs were exclusively for the high society, rumoured to be the meeting places of "persons of quality", who wished to partake in immoral acts - often politicians.
Bradenham Village & Manor
The Clumps of Naphill Common
Hughenden Manor
Country home of the Prime Minister, Benjamin Disraeli, the Queen's favourite. Also home of a secret map making operation during the 2nd World War. Codenamed the "Hillside Manor", it played a significant role in shaping the war's outcome.
Sign up for Future Walk Info:
"Like" the Get Outdoors Facebook Group for the latest walking dates.
Submit your email address below to receive reminders and information on walks we have coming up.
Join us for a hike in beautiful places like the Brecon Beacons, Cotswolds, Malverns, Chilterns, Peak District and Oxford. The perfect way to start your training for a challenge like a The National 3 Peaks or simply to get out into the countryside, while being sociable.
phone: 07885157903
email: info@getoutdoorsuk.org
We only regret the opportunities we don't take...