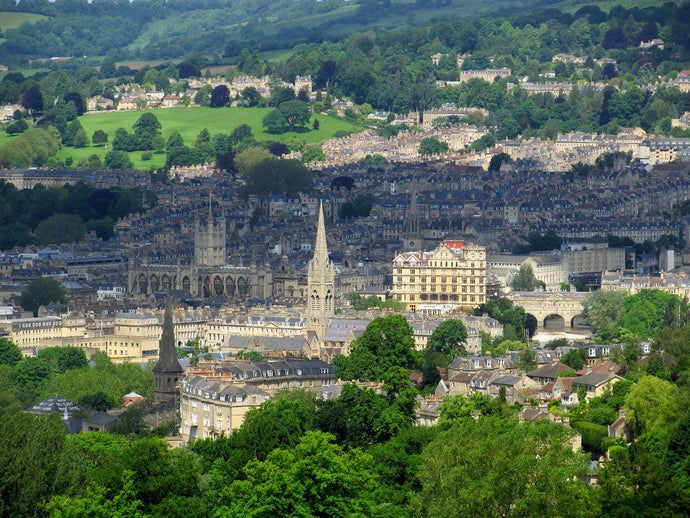 Bath Skylines: February 10th-11th
Regular price £50.00 Sale
£20 entry fee per walk plus a £10 donation to support:
Changing the lives of children with neurodisabilities.
"Every child with a neurological condition like cerebral palsy has unique potential, they have their place in the world and a full life to live. At Pace, we make it happen."
To learn more about the charity visit: www.thepacecentre.org
Why not set your sights on supporting them by ticking off a whole list of iconic events:  THE PACE BUCKET LIST CHALLENGE
Simply Enter Another World
Only a short stroll from the city centre, onto the skyline hills above Bath and beyond, through miles of meadows, ancient woodlands and secluded valleys.
A variety of views from the walks' elevated positions offer new perspectives of Bath, nestled among tree-lined hills. The contrast of the city, so close to this rural haven, enhances the sense of tranquillity and the softness of nature's forms, that unfurl into Bath like green fingers holding a golden stone prize, a special combination that has earned the city and its countryside setting World Heritage Site status.
Important Details:
Saturday: The Bath Scapeline
9:45am meet, prompt 10:00am start

Bath Skyline Start: North Road, Bath : click here for location


Waterproofs, walking boots and packed lunch are essential.


Approx 12 miles; 1,600ft ascent

Leader: Chris meet our leaders
9:45am meet, prompt 10:00am start


Bath Skyline Start: North Road, Bath : click here for location


Waterproofs, walking boots and packed lunch are essential.


Approx 9 miles; 900ft ascent 

Leader: Chris meet our leaders
Important info:
A WHATSAPP group

 

will be created to share info and photos on the day, so once signed up, please send an email to grant permission to be added to: info@getoutdoorsuk.org

Remember waterproofs, walking boots/shoes and a packed lunch & water.

Dogs are welcome, but are entirely the owner's responsibility and must have a lead and be under close control at all times.
If encountering livestock do not walk too close or get between a cow and calf. If threatened, let go of your dog so it can escape and reduce the risk to yourself.
Please keep to the indicated public rights of way and respect the landowner's property at all times.
There are often styles to negotiate on this type of walk.
Countryside walking can often include hills and uneven terrain. Our group ethos is to support everyone in group to achieve their maximum potential in terms of completing the route. As such, we endeavour to walk at a pace all participants are comfortable with. We apologise if this causes any frustration to fitter walkers.
Please consult your doctor if you are at all worried about your fitness and ability to take part.
Please inform the walk leaders, Get Outdoors, of any underlying health conditions that may affect your walking ability before signing up.
Required Form:
We need a few more details from everyone, so we know how best to look after you. Once you have booked your walk above, please follow this link and complete some simple questions ASAP: Applicant Information Form
Accommodation:
We hope you will join us for the whole weekend. Please look at making accommodation bookings as early as possible. Bath is a very popular area to visit and the best deals go quickly! We recommend:
YHA Bath for basic good value accommodation.
2 Crescent Guest House: central location!
Solar Skyline 4 Bedrooms: house to share
Pure Stay 4 Bedrooms: house to share
AirBnB for more great deals and a range of places to stay.
Booking.com for lots of other options
If you would like assistance, we recommend you email: Laura.wheeler@travelcounsellors.com with the following info:

1. Event & location
2. Dates of the nights you require
3. Single, Double or Twin room
4. Whether you are happy to share a room/property with other members of the group and if you would like to specify that person(s)
Sign up for future walk info:
"Like" the Get Outdoors Facebook Group for the latest walking dates.
Submit your email address below to receive reminders and information on walks we have coming up.
Join us for a hike in beautiful places like the Brecon Beacons, Cotswolds, Malverns, Chilterns, Peak District and Oxford. The perfect way to start your training for a challenge like a 3 Peaks or simply to get out into the countryside, while being sociable.
We only regret opportunities we don't take