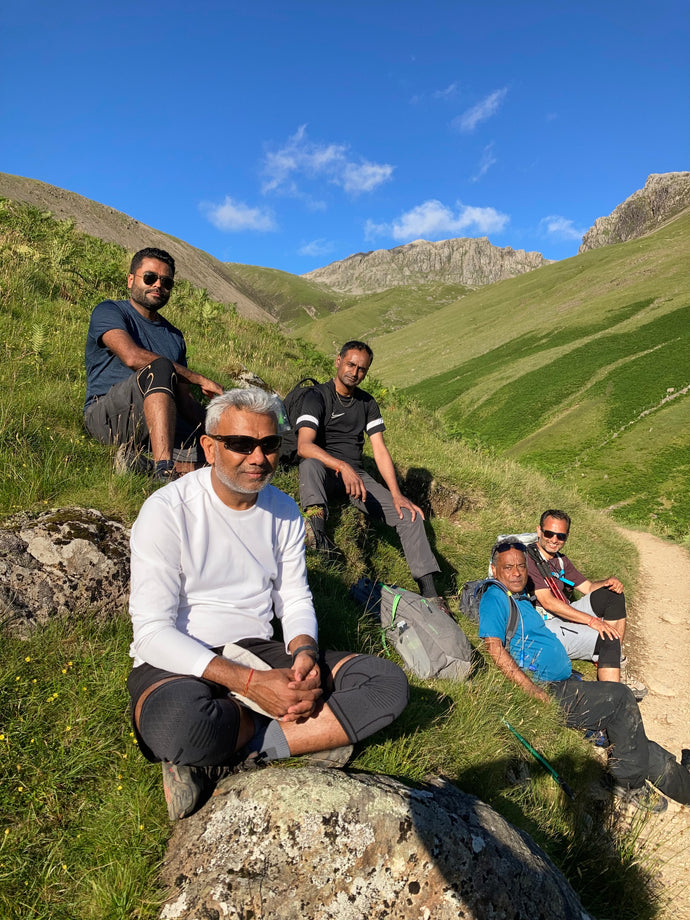 Desi Hikers Lake District Trip
Regular price £45.00 £35.00 Sale
Only way to see the Lake District

3 incredible days walking in stunning locations! Taking in famous peaks including Helvellyn, Haystacks, Great Dodd, Red Pike and lots more on 3 epic walk routes.
It's no secret that the Lake District is one of the most beautiful places in England, filled with epic walks. Without doubt the best way to explore its amazing landscape is by foot and this 3 day trek has most of it covered.
We ascend many of its best and highest peaks in a tour encompassing some of the truly beautiful hiking areas in the Lakes. Breath-taking views and a perspective of this stunning National Park like no other!  
Life begins at the end of your comfort zone... 
Day 1: The Coledale Horseshoe
Day 2: The Buttermere Tops
Day 3: The Helvellyn Range
In making a booking, participants accept the terms and conditions found at the following link. (All bookings are made on a non-refundable and non-transferable basis, other than in special circumstances, as detailed): 
Booking form with terms and conditions