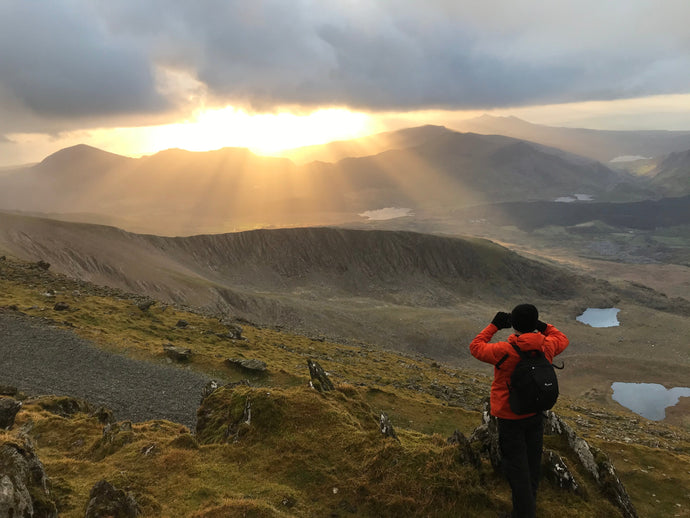 Snowdon Sunset (One Day Trauma): April 22nd
Regular price £0.00 £45.00 Sale
Sunset on Wales's Highest Mountain
This isn't just any trek to the top of the highest mountain in Wales! This is a chance to experience the most incredible sunset horizon from the summit of one of the most famous in the world!
Saturday

- Snowdon Sunset
15:00 Meet in Llanberis
15:30 Start Snowdon hike
18:30 Sunset Time from Snowdon Summit
19:00: Begin Descent
22:00: Finish hike
Accommodation:
To arrange accommodation during your event email: info@getoutdoorsuk.org with the following info:

1. Event & location
2. Dates of the nights you require
3. Single, Double or Twin room
4. Whether you are happy to share a room/property with other members of the group and if you would like to specify that person(s)
We only regret opportunities we don't take...
Snowdonia
Behold the sweeping valleys
Where the heathered slopes do lie, 
With rugged peaks that reach
Unto the ever-changing sky, 
Where Snowdon stands before me now
As clouds begin to break, 
Llanberis still the morning light
Now rests upon the lake.
 - by ANDREW BLAKEMORE