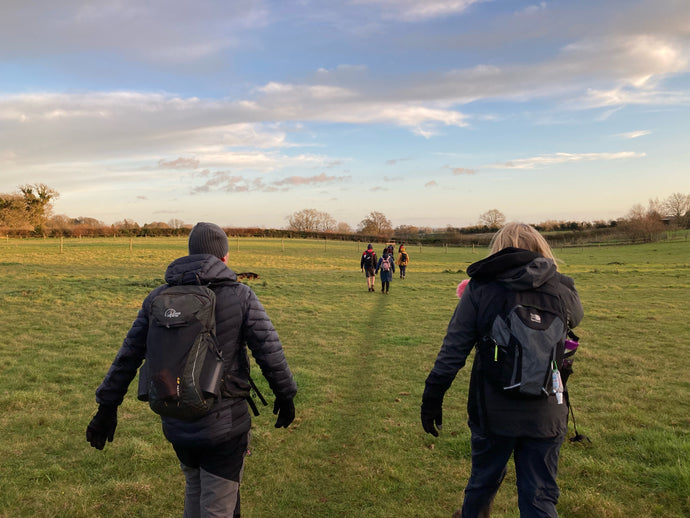 Stony Stratford Stomp (Pace): March 12th
Regular price £12.00 £12.00 Sale
Supporting Pace:
£7 will go towards running the event and the remainder of your sign up fee will go to the charity. You can choose how much to donate but selecting from the menu above.
"Every child with a neurological condition like cerebral palsy has unique potential, they have their place in the world and a full life to live. At Pace, we make it happen."
Learn more at: www.thepacecentre.org  
Ancient Market Town!
Stony Stratford may now be on the outskirts of the modern city of Milton Keynes, but historically it was an important market town that has stood since Roman Times on the route from London to Chester. It's Anglo-Saxon name means "stony ford on a Roman road". It is separated along the border of Northants by the Great Ouse River. 
We will head into surrounding countryside, meander along the river Ouse, visit an historic church and the very impressive Iron Trunk Aqueduct, before walking across lovely open fields to the lost village of Furtho, with it's very pretty dovecote and lake.
The Details:
9:45am meet for a prompt 10:00am start.

Stony Stratford War Memorial, Horsefair Green, MK11 1JW.

Suggested parking:

Hawkins Close Car Park, MK11 1LT
Horn Lane Car Park, MK11 1LB
The Mill Field Car Park, MK11 1FH

Approximately 10miles.


Duration 5+hours.
Important info:
A WHATSAPP group will be created to share info and photos on the day, so once signed up, please send an email to grant permission to be added to: info@getoutdoorsuk.org

Remember waterproofs, walking boots/shoes and a packed lunch & water.

Dogs are welcome, but are entirely the owner's responsibility and must have a lead and be under close control at all times.
If encountering livestock do not walk too close or get between a cow and calf. If threatened, let go of your dog so it can escape and reduce the risk to yourself.
Please keep to the indicated public rights of way and respect the landowner's property at all times.
There are often styles to negotiate on this type of walk.
Countryside walking can often include hills and uneven terrain. Our group ethos is to support everyone in group to achieve their maximum potential in terms of completing the route. As such, we endeavour to walk at a pace all participants are comfortable with. We apologise if this causes any frustration to fitter walkers.
Please consult your doctor if you are at all worried about your fitness and ability to take part.
Please inform the walk leaders, Get Outdoors, of any underlying health conditions that may affect your walking ability before signing up.


Sign up for Future Walk Info:
"Like" the Get Outdoors Facebook Group for the latest walking dates.
Submit your email address below to receive reminders and information on walks we have coming up.
Join us for a hike in beautiful places like the Brecon Beacons, Cotswolds, Malverns, Chilterns, Peak District and Oxford. The perfect way to start your training for a challenge like a 3 Peaks or simply to get out into the countryside, while being sociable.
We only regret the opportunities we don't take!