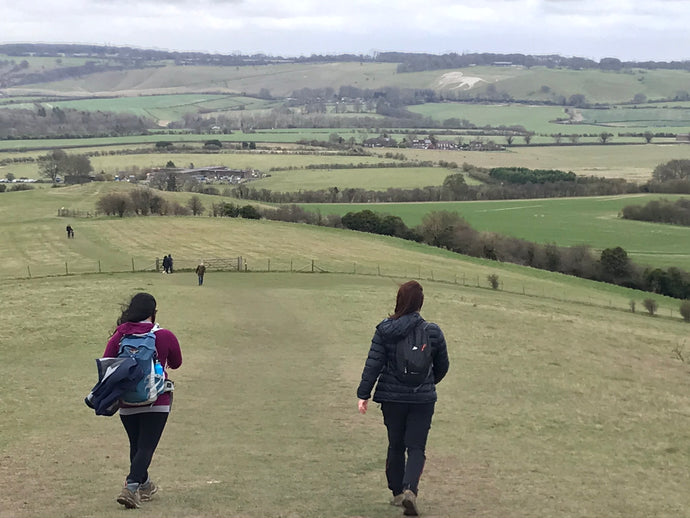 The BIG Walk (Pace): April 22nd
Regular price £15.00 Sale
Helping children with motor disorders to achieve their full potential in life 
With the option of 4 different distances, this is an exciting opportunity to take part in a BIG event and support a really important cause! With over 100 people expected, this will be a truly great day to be part of. 
 Select above from:
18miles- Watlington to Wendover
12miles - Chinnor to Wendover
6miles - Risborough to Wendover
or The Superhero Mile
The 18mile, 12mile and 6 mile routes all follow the infamous Ridgeway Trail.

The Superhero Mile takes place at the John Colet School.
Even better, Pace have promised a Big Walk t-shirt to anyone who has at least £5 raised on a fundraising page that the charity will even set up for you!

So sign up above to join the Get Outdoors team and the charity, Pace, will be in touch with all the information you need!
Registration:
At the Wendover Memorial Hall, Wharf Road, Wendover, HP22 6HF.
Parking is available at the John Colet School.

Registration times:

18 m - 7.00 am
12 m - 9.30 am
6 m - 11.30 am
The Superhero Mile - 1.15 pm

Shuttle coach departure times:

18 m - 8.00 am
12 m - 10.30 am
6 m - 12.20 pm

Walk start times:

18 m - 9.00 am
12 m - 11.15 am
6 m - 1.00 pm
The Superhero MIle - 2.00 pm

Cost & Benefits:
£15 registration fee for 18, 12 and 6 mile routes includes:

A participants medal
Water & snacks
Support team

£5 registration fee for The Superhero Mile includes:

A participants medal
Water & snacks
Support team

By taking part in the Big Walk you will not only have the opportunity to explore this beautiful countryside in a completely unique way but you will also be helping us to provide life changing support to the children and young people who access Pace services.

All details are subject to change should covid-19 restrictions change.
This event is being run by the charity Pace. Get Outdoors are promoting and hoping to raise a strong team to take part in the event to support one of our favourite charities. The contact information you submit in entering this event will be shared between Get Outdoors and Pace, so that they can send all of the information you need to take part.

Sign up for future walk info:
"Like" the Get Outdoors Facebook Group for the latest walking dates.
Submit your email address below to receive reminders and information on walks we have coming up.
Join us for a hike in beautiful places like the Brecon Beacons, Cotswolds, Malverns, Chilterns, Peak District and Oxford. The perfect way to start your training for a challenge like a 3 Peaks or simply to get out into the countryside, while being sociable.
phone: 07885157903
email: info@getoutdoorsuk.org
We only regret the opportunities we don't take...