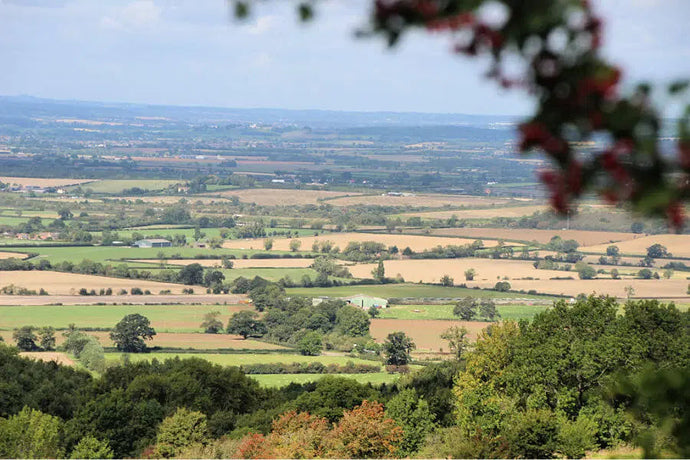 Chipping Campden: October 21st
CHIPPING CAMPDEN & DOVERS HILL

A 10 mile circular route around one of the finest parts of the Cotswolds. One of the best walks for combining a charming historic village, an incredible hilltop view and a National Trust property.

You most definitely sense an air of wealth and style in this historic and charming village. Chipping Campden has a long history of wool, which can still be seen today, set amongst wonderful stone buildings. 

We begin at the marker for the start/end of the Cotswold Way. It escorts us along the long flowing High Street, packed with quirky one-off shops, cafes and galleries. We head off into shaded woodland, as we steadily climb Dover's Hill to take in stunning Cotswold scenery.
The route continues with a hike up the hilly majestic grounds of Kiftsgate Court. Then on to Hidcote National Trust, with its arts and crafts-inspired garden and intricately designed outdoor spaces (bring your membership card if you have one). 
 Finally, we finish back in the picturesque village from where we started, with lots of options for some well earned liquid refreshment to finish off the day.
Only regret the opportunities we don't take...
Supporting the Firefighters:
£7 will go towards running the event, the remainder of your sign up fee will go to support The Firefighters Charity. You can choose how much to donate but selecting from the menu above.
"The Fire Fighters Charity offers specialist, lifelong support for members of the UK fire services community, empowering individuals to achieve mental, physical and social wellbeing throughout their lives."
The Details:

9:45am meet, prompt 10:00am start.

Chipping Campden School Carpark, GL55 6HU.

Approximately 11miles.

Duration 5+hours.

Leader: Chris

 

meet our leaders
Important info:
A WHATSAPP group

 

will be created to share info and photos, so once signed up, please send an email to grant permission to be added to: info@getoutdoorsuk.org

Remember waterproofs, walking boots/shoes, a packed lunch & water.

Dogs are welcome, but are entirely the owner's responsibility and must have a lead and be under close control at all times.
If encountering livestock do not walk too close or get between a cow and calf. If threatened, let go of your dog so it can escape and reduce the risk to yourself.
Please keep to the indicated public rights of way and respect the landowner's property at all times.
There are often styles to negotiate on this type of walk.
Countryside walking can often include hills and uneven terrain. Our group ethos is to support everyone in group to achieve their maximum potential in terms of completing the route. As such, we endeavour to walk at a pace all participants are comfortable with. We apologise if this causes any frustration to fitter walkers.
Please consult your doctor if you are at all worried about your fitness and ability to take part.
Please inform the walk leaders, Get Outdoors, of any underlying health conditions that may affect your walking ability before signing up. 
Required Form:
We need a few more details from everyone, so we know how best to look after you. Once you have booked your walk above, please follow this link and complete some simple questions ASAP: Applicant Information Form
Route Map






Future Walk Info:
Submit your email address below to receive information on future walks.
Join us for a hike in beautiful places like the Brecon Beacons, Cotswolds, Malverns, Chilterns, Peak District, Oxford...
Perfect way to start your training for a challenge like the 3 Peaks or simply to get out into the countryside, while being sociable.
Please "Like" the Get Outdoors Facebook Group for even more updates!